Unbeatable Barnet Removals With Our Removals Company EN5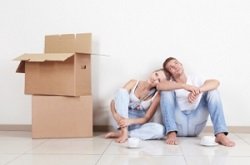 Moving day can be a very stressful day. There is a lot to think about and a lot of small details to concern you. One of the bigger details and one that shouldn't concern you is your choice of Barnet Removals company. At Barnet Removals we make that decision really easy. Choose us.

We offer a wide range of EN5 removal services to best serve your needs and we hope to be the sort of company that you would recommend to a friend and hopefully come back to if you required N2 movers at some point in the future. Plenty of our previous clients have considered us worthy of recommendation and actually, we are lucky enough to get a lot of business from recommendation. Word of mouth is more trustworthy than any review. We are the perfect company to choose if you are moving into the Barnet area or out of it. We are all locals and we can manoeuvre our removals vehicles around all the trickiest corners of our beloved section of England.
This makes us ideal for people moving into the area and we welcome clients from all over London and throughout the UK. However, we are also keen to assist people already living in the Barnet area with their EN5 removals. Even if you are moving abroad we would love to be the company to get you there and we would be delighted to talk to you about how we can help with long distance moves on 020 3695 0217.

Our staff are highly skilled and experienced. You can trust that we will get your possessions to your new property safely, efficiently and in the same state that they left your home in. We also take special care to make sure that working with us in an enjoyable experience. Barnet movers work with a smile – as policy. We can also help with the packing materials to get your things packaged appropriately and correctly, with minimal fuss and minimal expense.

We are also very proud of our reputation with commercial and business customers. We don't just help with domestic moves but carry out Barnet office removals as well. As a business ourselves, we know what is important and we know that the packing system in an office has to be completely different to the one you would find in a home; filing systems have to be maintained, data has to be packed up and electronics have to be the priority in the old space and in the new one – load them up last, unload them first. Call us if you'd like more information on our N2 office removals 020 3695 0217.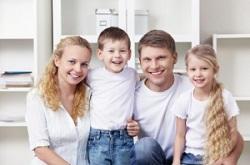 We offer a range of other removals services, all to an incredibly high standard. For smaller tasks and partial moves or even just errands that you require a slightly larger vehicle for, we operate a HA8 removal van service and if you think you'll need the services of a driver or just an experienced set of hands with the move then our HA8 man and van service is completely at your disposal.

We are really proud of the range and standard of services that we offer and we take great pride in the knowledge that we always work to the best of our abilities. Barnet Removals will get you through moving day with minimal fuss and a friendly smile. If you would like any more information on any of the services we offer or you just want our reassurance that we are as good as we say we are then please give us a call on 020 3695 0217.